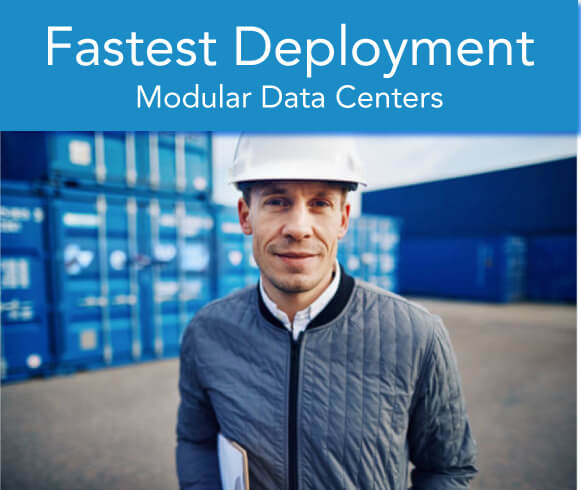 Modular Data Center = Fastest Deployment Time
We build data centers to meet your needs by employing modular data processing and modular immersion cooling equipment, provided by Green Revolution Cooling (GRC). The shipping container modules are delivered to our site and deployed within days to permanently house the equipment. Minimal on-site build out reduce construction time to a bare minimum.
On-Site Power = Fastest Deployment Time
Geothermal engines are delivered fully assembled and ready to be installed. Your site is predeveloped prior to engine delivery enabling a complete system commissioning in weeks.
Total Deployment Time can be less than 9 Months from contract date.
Power Company Free
With our off-grid design approach, all of the electricity we generate is used on site for data processing. Therefore, no power grid connection is required, eliminating the often time consuming negotiations with the local power utility company as well as the costly connections to their electric grid or substation. With our modular power plant approach, we include standby modules to provide redundancy for power supply reliability and confidence.
Pre-approved Projects
After many years of obtaining permits for numerous commercial and industrial projects in multiple states, our growing expertise consistently proves flexible, simple, and useful for local and state projects requiring permits. Our solution is to pre-design, approve, and pre-develop sites to prepare them to accommodate your HPC data center requirements. Obtaining all of the necessary governmental accreditations can seem overwhelming but is a part of our duty ensuring to provide the most valuable experience, product, and service for you."